Northchurch Recreation Ground
Amenities
The Recreation Ground includes the following amenities:
Children's playground
Skateboard mini-ramp
Basketball hoop
Full size football pitch
Mini football pitch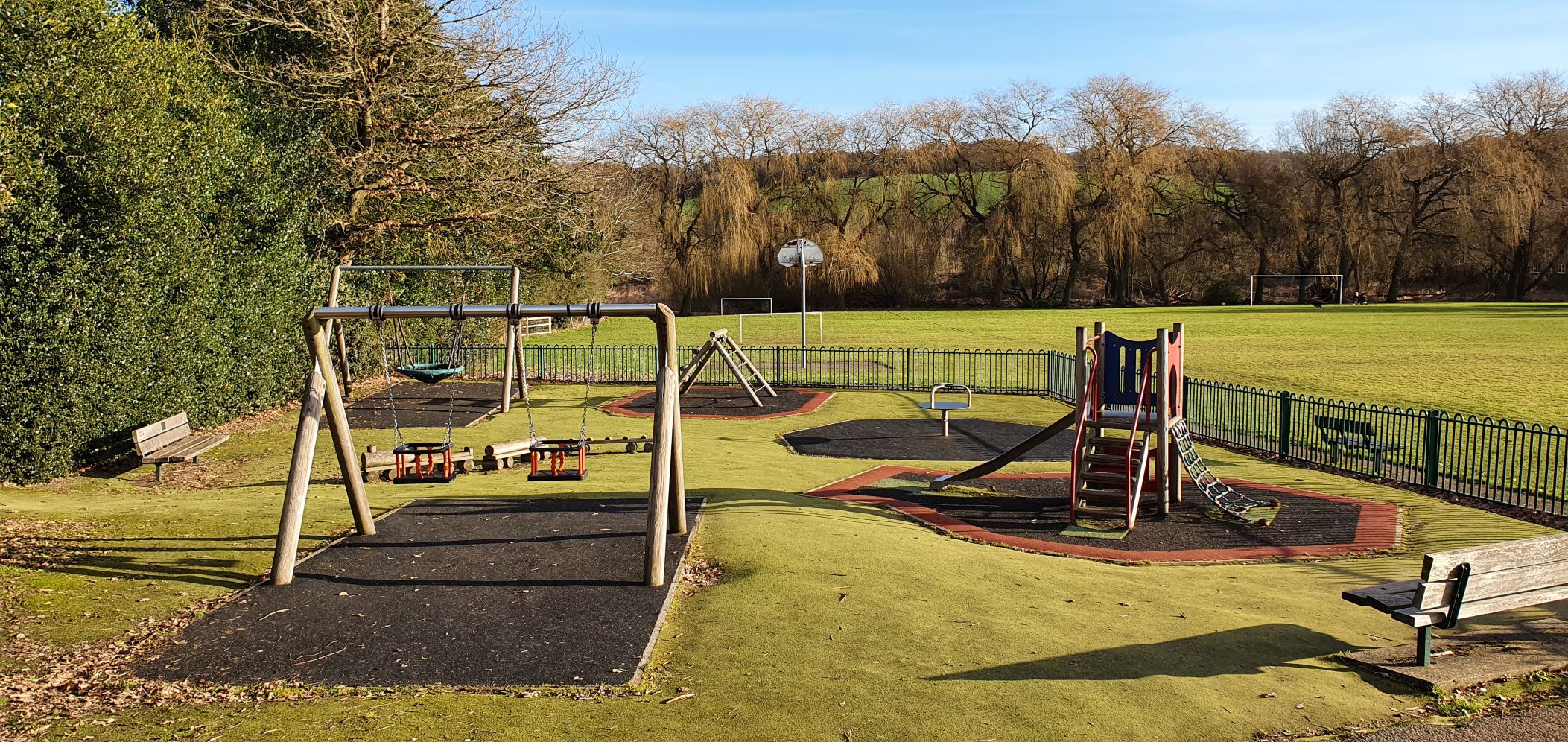 We will be installing new play equipment and adult fitness equipment in February/March 2022.
The new play equipment will include:
28m zip-wire
2.6m high climbing frame with speed-slide
junior swings
intermediate multi-play with climbing wall and 1.2m slide
multi-goal for football/basketball on enlarged tarmac area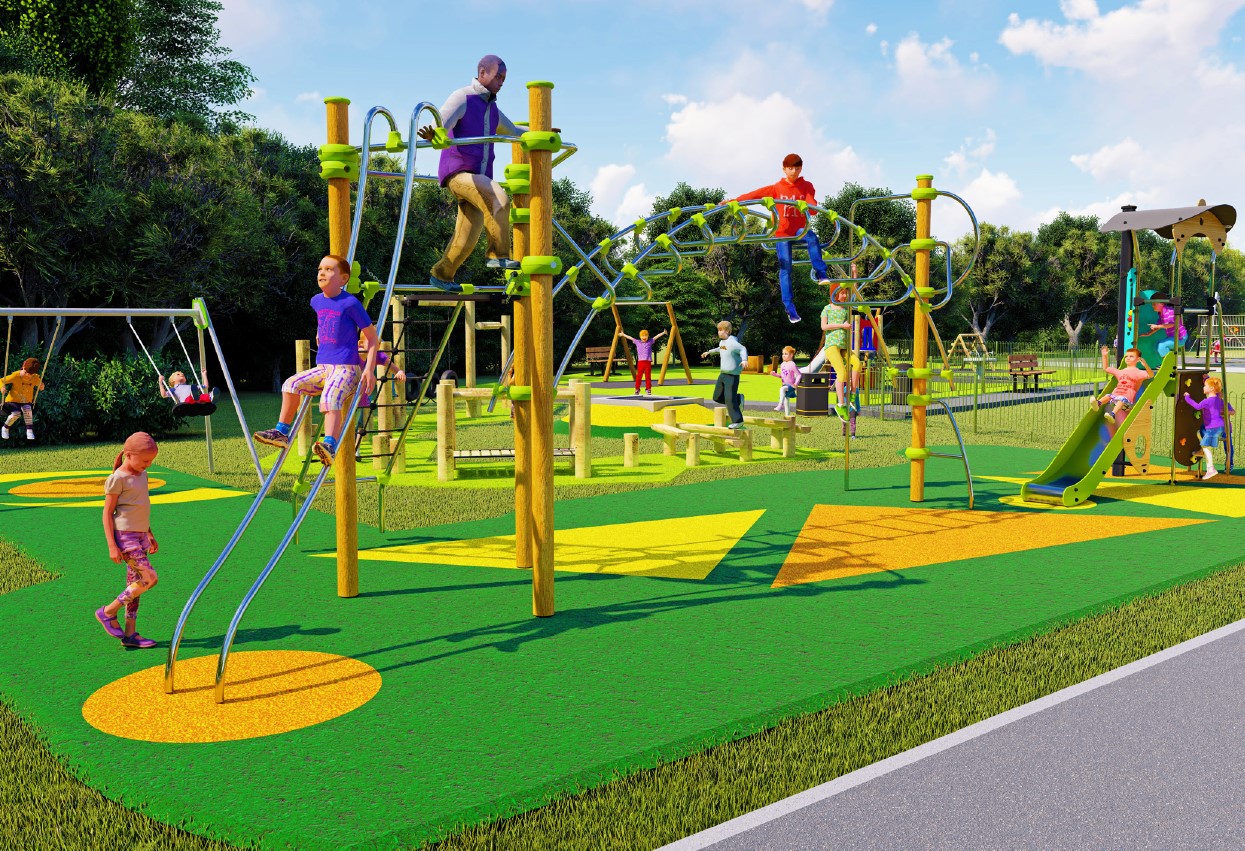 We hope to install new skate park equipment in the future. Have a look at the type of equipment available from our list of playground, skate park and adult fitness equipment suppliers.
If you have any ideas or suggestions, please contact the clerk or one of the councillors on the Recreation Ground Committee.

A hidden secret: the river Bulbourne running at the far side of the Recreation Ground in April 2020
The Grand Union Canal takes water from the river to replace water lost when locks are opened and closed. At busy times the rivers runs nearly dry but in very wet years or quiet years like 2020 the river returns. This photo taken after weeks of rain and when the canals were locked down shows the river at its most beautiful.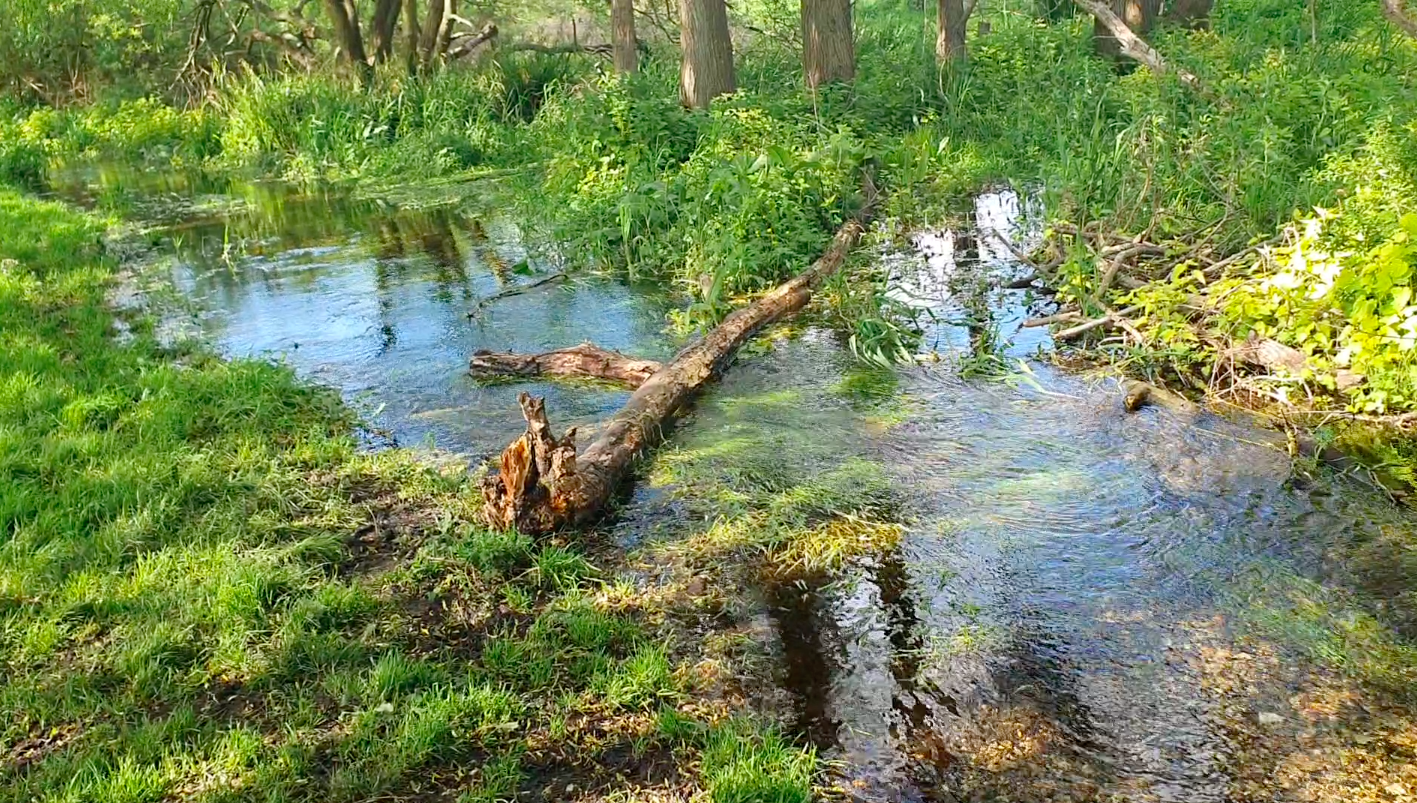 The Bulbourne River, fed from a groundwater aquifer, is one of only 210 chalk streams in the world, 160 of which are in England. It stretches seven miles from Cow Roast to Apsley where it meets the River Gade. The abundance of insects in a pristine chalk stream provides food for fish species, such as brown trout, brook lamprey and bullhead and the well vegetated banks and channels provide fish with shelter from predators. Chalk streams also have characteristic plant communities such as water crowfoot and starworts, watercress and lesser water parsnip along the margins. These plants and the crystal clear waters make chalk streams some of the most beautiful and iconic of all our rivers.